Hillel's Glatt Kosher Kitchen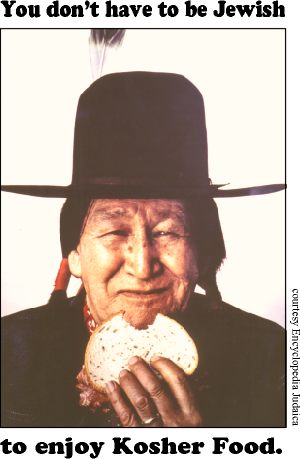 Our kitchen follows the strict laws of kashrut. We are under supervision of Rabbi Berl Goldman of the Gainesville Lubavitch Center to ensure that we meet the dietary restrictions of Judaism.

Rabbi Berl Goldman, and Orthodox Rabbi, who runs the Gainesville Lubavitch Center supervises our kitchen. He ensures that only good products go into our kitchen. Our kitchen is a meat only kitchen, so there are no dairy products permitted. All of our kosher meat is provided by Quality Kosher in Atlanta, Georgia. They deliver to us approximately every 6-8 weeks.

In the past, we have had many mashgichim. They have included Summer Schwartz, Michael Behar, Michael Rothenberg, Aaron Cohen, Daniel Levy, and Alex Bagdadi. Currently, Rabbi Berl Goldman provides the hasgacha for our kitchen.

The laws of Kashrut define what we as Jews are permitted to eat. There are many details that must be followed to have a "Kosher" kitchen. Ask any of our mashgichim or check out this article for more details about the laws of Kashrut.


Great question! Our kitchen is open for anybody to help cook Shabbat and Holiday dinners. If you have a special recipe that you'd like to prepare, we welcome you to our kitchen to share it with the rest of the University of Florida Jewish Community.
Not sure how to cook or afraid you'll ruin dinner? Never cooked before and want to learn? Our kitchen can help train you to prepare your own kosher, gourmet food. Stop by, call, or email us and you too can be a gourmet chef!
Alzadie, our wonderful and amazing cook, will gladly teach you how to make a delicious kosher meal.

Stop by Hillel or call or email with any questions that you have. Volunteer to help in the kitchen. There are many ways to learn about Kashrut.

Hillel Foundation at the University of Florida.
Copyright © [Wegweiser Press]. All rights reserved.
Revised: October 06, 2000.