More Jewish things you will be really glad to have learned!!


Les Miselijah
(to the tune of "Do you hear the people Sing" from Les Miserables)
Do you hear the doorbell ring,
And it's a little after ten?
It can only be Elijah
Come to take a sip again.
He is feeling pretty fine
But in his head a screw is loose.
So perhaps instead of wine
We should only give him juice.

Same time next year
(sung to the tune of "Makin' Whoopee")
Another pesach, another year,
The family seder with near and dear...
Our faces shining,
All thoughts of dining
Are put on hold now.
We hear four questions,
The answer given
Recalls the Jews from Egypt driven.
The chrain is bitter, (charoses better!) Please pass the matzoh.
Why is this evening different
From all the other nights?
This year the Jews all over
Are free to perform the rites.
A gorgeous dinner--who can deny it--
Won't make us thinner, to hell with diet! It's such great cooking...
and no one's looking,
So just enjoy it.
Moving along at steady clip
Elijah enters, and takes a sip;
And then the singing with voices ringing Our laughter mingling.
When singing about Chad Gad Ya.
Watch close or your place you'll lose,
For Echad Mi Yodea:
Which tune shall we use?
We pray next Pesach
We'll all be here.
It's a tradition...
Same time next year...
So fill it up now, the final cup now,
Next year at ____________

The Ballad of the Four Sons
(to the tune of "Clementine")
Said the father to his children,
"At the seder you will dine,
You will eat your fill of matzoh,
You will drink four cups of wine."
Now this father had no daughters,
But his sons they numbered four.
One was wise and one was wicked,
One was simple and a bore.
And the fourth was sweet and winsome,
he was young and he was small.
While his brothers asked the questions
he could scarcely speak at all.
Said the wise one to his father
"Would you please explain the laws?
Of the customs of the seder
Will you please explain the cause?"
And the father proudly answered,
"As our fathers ate in speed,
Ate the paschal lambe 'ere midnight
And from slavery were freed."
So we follow their example
And 'ere midnight must complete
All the seder and we should not
After 12 remain to eat.
Then did sneer the son so wicked
"What does all this mean to you?"
And the father's voice was bitter
As his grief and anger grew.
"If you yourself don't consider
As son of Israel,
Then for you this has no meaning
You could be a slave as well."
Then the simple son said simply
"What is this," and quietly
The good father told his offspring
"We were freed from slavery."
But the youngest son was silent
For he could not ask at all.
His bright eyes were bright with wonder
As his father told him all.
My dear children, heed the lesson
and remember evermore
What the father told his children
Told his sons that numbered four


10. Save money by using last year's Matza (it won't taste any different and you haven't thought of eating it since then)

9. Elbows on the table

8. Maror – it's a better medicine for sinuses than any prescription.

7. 4 cups of wine (and if Elijah doesn't show this year, there's a 5th!!)

6. The extra cash from selling your Chometz comes in handy after Spring Break.

5. The required cleaning of the refrigerator gives you a reason to throw out that milk container from Gator Growl.

4. You actually eat the parsley.

3. Reasons to use your wooden spoon, candle, and feather collection that you can actually tell you mother about.

2. Think of all the toilet paper you save by eating Matzah for a week.

1. To remember that Charlton Heston (and his wife, Lilly Munster) led you out of Egypt.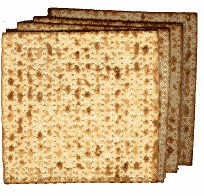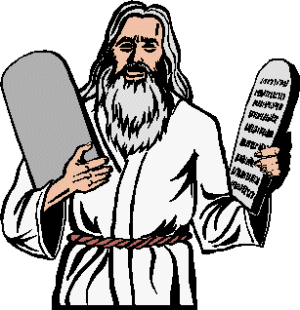 Hillel Foundation at the University of Florida.
Copyright © [Wegweiser Press]. All rights reserved.
Revised: March 18, 1999.